Hi! I'm

Tiff
Tiff has been with GTG since moving to Perth in early 2020. An active fighter, Tiff most recently won the WBC MuayThai State Super Featherweight Title on February's MTGP.
Tiff is passionate about training other women in MuayThai. As the current WBC State Champion, Tiff is an advocate for the growth of the women's sport.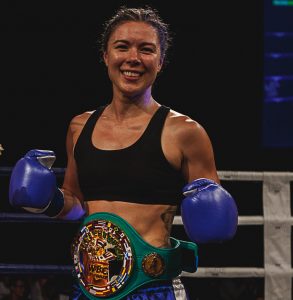 Personal Training Sessions
For personal 1-1 sessions please contact me here
"I was always a chubby girl from my teenage years. After graduation, I met the love of my life and got married. It was then when I got pregnant and gained over 100 pounds. After I delivered by boy, I was at my heaviest of 350 pounds. It became difficult for me to keep up with my job and to take care of my baby. It was then that I decided that I had to do something."
"He believes that people of all ages and capabilities can benefit from exercise. He is willing to help anyone who wants to reach a certain fitness level with hard work since there is no shortcut to wellness. He works with each of his clients to make them stronger and flexible. He wants to make people good about themselves."
"Finally, comes the core strength training which is extremely effective in getting perfect abs in less than six weeks of time. Performing crunches works best on the upper abs, but at the same time, the lower abs and oblique should be strengthened which can be done with the leg – lifts. The routine mentioned above if followed is sure to give perfect abs in less than six weeks' time."